Placing leaders at the centre of your business
Generating true management strength in your teams to deliver greater productivity and engagement
Creating and supporting well led and managed organisations
"Creating Careers deeply understood our strategy and needs and delivered a much stronger executive platform for our next phase of growth"
James Fountain, Managing Director, TShopBiz Group (Telstra Licensee)
"We chose Creating Careers to fill a critically important new role for us as they understand our business, our strategy, our culture and the key outcomes of the role. It is a different and refreshing approach to filling leadership roles"
Jason Cleary, Managing Director, Herron Todd White, Sunshine Coast

Learn more about our leadership programs
Our Approach
Creating Careers delivers a fundamentally different approach to recruiting the very best leadership equipped people for your business. Creating Careers is dedicated to delivering quality individuals, not only expert in their particular field, but additionally equipped to professionally and pragmatically manage and lead people in their various disciplines to greater outcomes.
How many times have you recruited to your industry skill base, only to find the person lacking in the cultural core capabilities to lead their people!. The damage of such decisions is significant, not only requiring skill development or replacement, but in the lost opportunity of having a sill leader in your team.
Creating Careers places Leadership Capability at the centre of the recruitment process, not as an adjunct or peripheral promise.
We work closely with our clients to develop strong, cohesive leadership executives at all levels of a business.
We work across all industries and all positions that require people management capability. We work closely with Industry Management experts to provide the necessary balance between industry and professional expertise and management capabilities.

Integrity
Our success depends upon the maintenance of our reputation for honesty and integrity, and our ability to fulfill our promises.

Highest Standards
Highest standards underpin all that we do. Success for us and our clients are only achieved through the best work, requiring excellence, innovation and creativity.

Pragmatism
We seek to deliver all of our work in a manner that delivers real change, real results, not clouded by jargon or fluff or bulk. We will not shy from making recommendations to achieve this.

Client Commitment
Central to the success of Creating Leaders is our commitment to our clients. They are the core of our business and our recognition of their success drives us to serve them with unswerving dedication.

Team Work
We must work with our clients as a team to achieve exceptional outcomes.

Trust
We strive to enjoy the greatest confidence of our clients and their people and we will deliver our work in a manner that always honours this.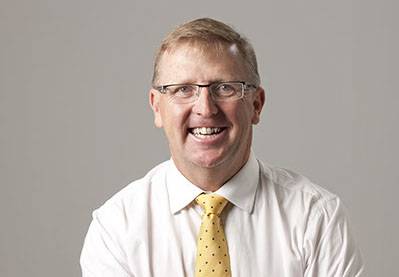 Principal – Rob Quinn
"Supporting people to develop themselves, from technically strong to leadership equipped, from being respected for their industry knowledge to being admired and acknowledged for their leadership capabilities, is a great privilege and opportunity".